At Solidworks World 2019, which took place in Dallas from February 10 to 13 2019, a new portfolio of industrial applications called 3DEXPERIENCE.WORKS was presented on the 3DEXPERIENCE platform. This new solution was created following the acquisition of IQMS, a publisher of Enterprise Resource Planning (ERP) software. It will be integrated into the 3DEXPERIENCE software under the name DELMIAWORKS. An additional modeling tool, xShape, is also expected to be part of the platform. Finally, the platform was launched during the 3DExperience Works 2020 trade fair, which took place from February 9 to 12 2020 in Nashville.

This solution is mainly aimed at small and medium sized business (SMBs) customers who need to meet these criteria:
You are a new Dassault Systèmes customers who design and/or manufacture their own physical products.
You are a company supported by venture capital, accelerators or incubators
You are a company less than 5 years old, have less than 5 Million Euros of financing and less than 5 Million Euros of turnover.
Maximum of 20 users
This platform includes 4 of 3DExperience's best-known applications:
Solidworks
Simulia
Delmia
Enovia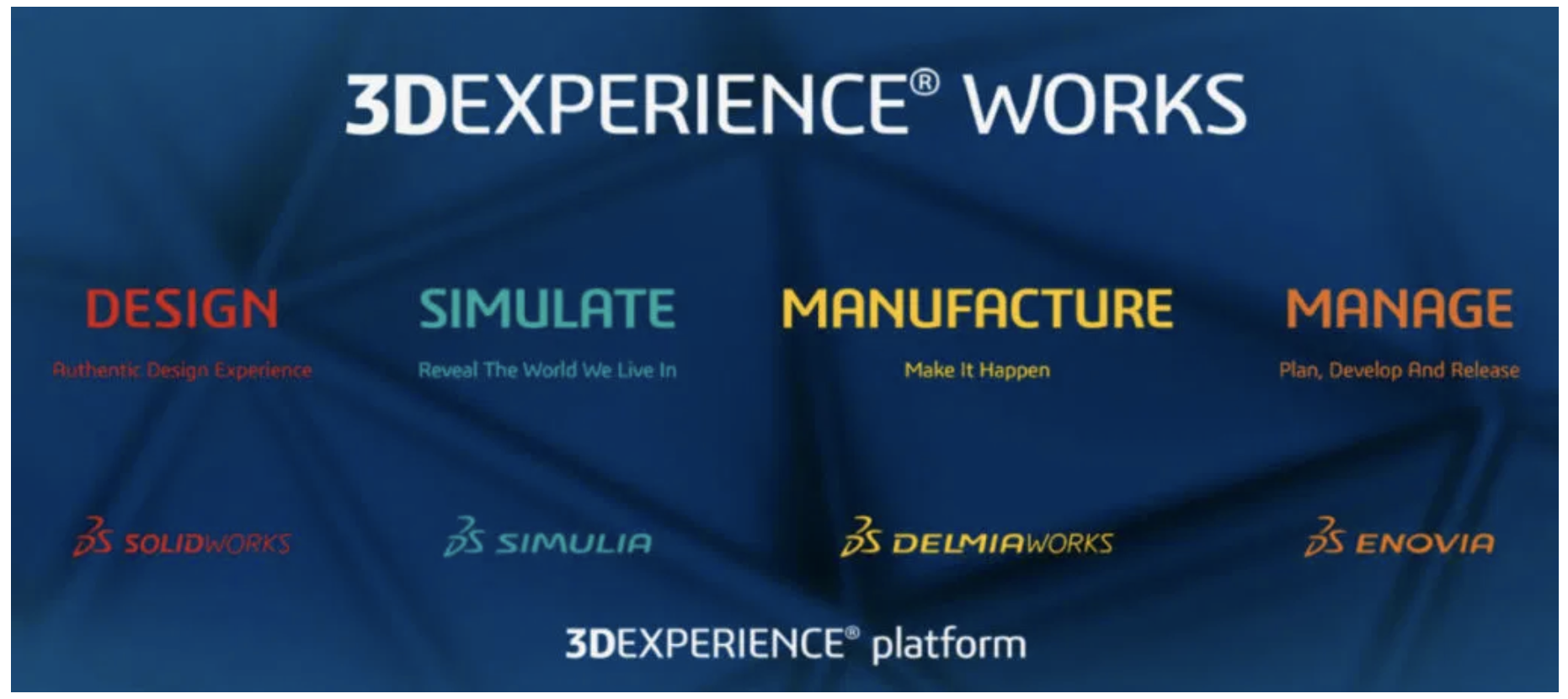 3DEXPERIENCE.WORKS will provide SOLIDWORKS users with the capabilities of the 3DEXPERIENCE platform and use it seamlessly to cover planning, design, simulation and manufacturing processes.
Simuliaworks
Advanced simulation functions that cover many scenarios, including structural analysis, fluid analysis and heat transfer, so it can cover real-world scenarios. Simuliaworks also enables non-linear analysis and multiphysical simulations.
Delmiaworks
An integrated MES (Manufacturing Execution System) and ERP system for small and medium manufacturing industries to increase plant production, eliminate errors, increase inventory visibility, and effectively manage legal compliance.
Enoviaworks
A cloud-based PLM service designed specifically for SOLIDWORKS desktop users to plan, develop and publish new product information without the need for infrastructure or customization.
xShape
"SOLIDWORKS xShape" has been announced as an xApp application that runs in a web browser-based design environment. You can create organic designs with simple operations. Seamless integration with SOLIDWORKS without data conversion is possible. 
In addition, changes in xShape and SOLIDWORKS can be reflected between the tools.