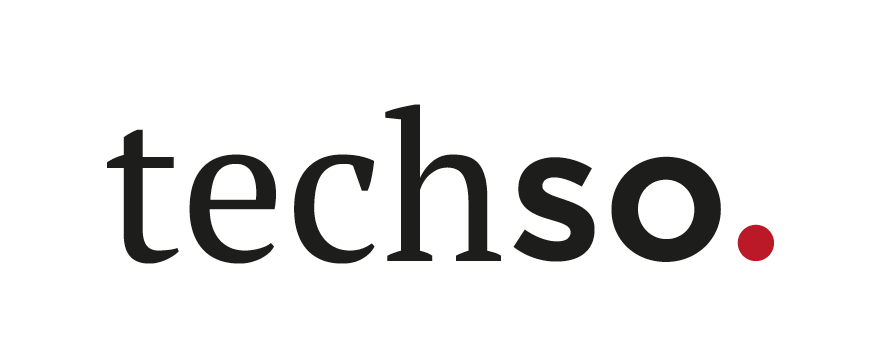 PRESS RELEASE
Montreal, September 30th, 2019 – According to the Globe and Mail Report on Business ranking of Canada's Top Growing Companies released today, Techso, a Montreal-based engineering consulting firm is one of the top performers in 2019 following a three-year growth of 434%. Techso is 12th among Quebec companies.
The Globe and Mail ranks the top 400 Canadian companies on three-year revenue growth.
Techso was launched in Montreal in 2014, and also has branch offices in France and Australia, serving multiple international companies with expert consulting on location. The company has enjoyed rapid growth with a unique business model deploying its highly-talented resources with clients and partners globally.
"We've put a lot of time and energy into our growth plan and are pleased that our strategies are paying off. " mentions Bernard DeGuire, co-founder of Techso. "We are proud to be part of this prestigious list because this demonstrates our progress as a leading engineering consulting firm."
"Quebec technology expertise is world-renowned and exports very well", explains Carl Fortin, co-founder of Techso, "Our success confirms it and we are very proud of this nomination. Our employees are at the core of our success because we offer unique opportunities to contribute with world-class partners".
Launched in 2019, the Canada's Top Growing Companies ranking program aims to celebrate entrepreneurial achievement by identifying and amplifying the success of growth-minded, independent businesses in Canada.
"The 400 companies on the inaugural Report on Business ranking of Canada's Top Growing Companies ranking demonstrate ambition, innovation and tremendous business acumen," says Phillip Crawley, Publisher and CEO of The Globe and Mail. "Their contributions to the economy help to make Canada a better place, and warrant commendation."
ABOUT TECHSO
Techso provides clients a range of IT skills in several areas of expertise, such as product lifecycle management consulting and simulation (PLM – Product LifeCycle Management, FEA, CFD), technology infrastructure management (IT) and application-specific development (DEV).
Clients trusting Techso's products and services include the Montreal Canadiens and the Bell Centre, Xerox Canada, Porsche, Pratt&Whitney Canada, Valmet Automotive, Airbus, Dassault Aviation, BRP – Bombardier Produits récréatifs, and many others.
ABOUT THE GLOBE AND MAIL
The Globe and Mail is Canada's foremost news media company, leading the national discussion and causing policy change through brave and independent journalism since 1844. With our award-winning coverage of business, politics and national affairs, The Globe and Mail newspaper reaches 6.6 million readers every week in our print or digital formats, and Report on Business magazine reaches 1.8 million readers in print and digital every issue.
-30-
CONTACT
Rose Dansereau, Head of Communications
O +1 514 312-1399, 322
rdansereau@techso.com
https://www.theglobeandmail.com/business/rob-magazine/article-canadas-top-growing-companies/