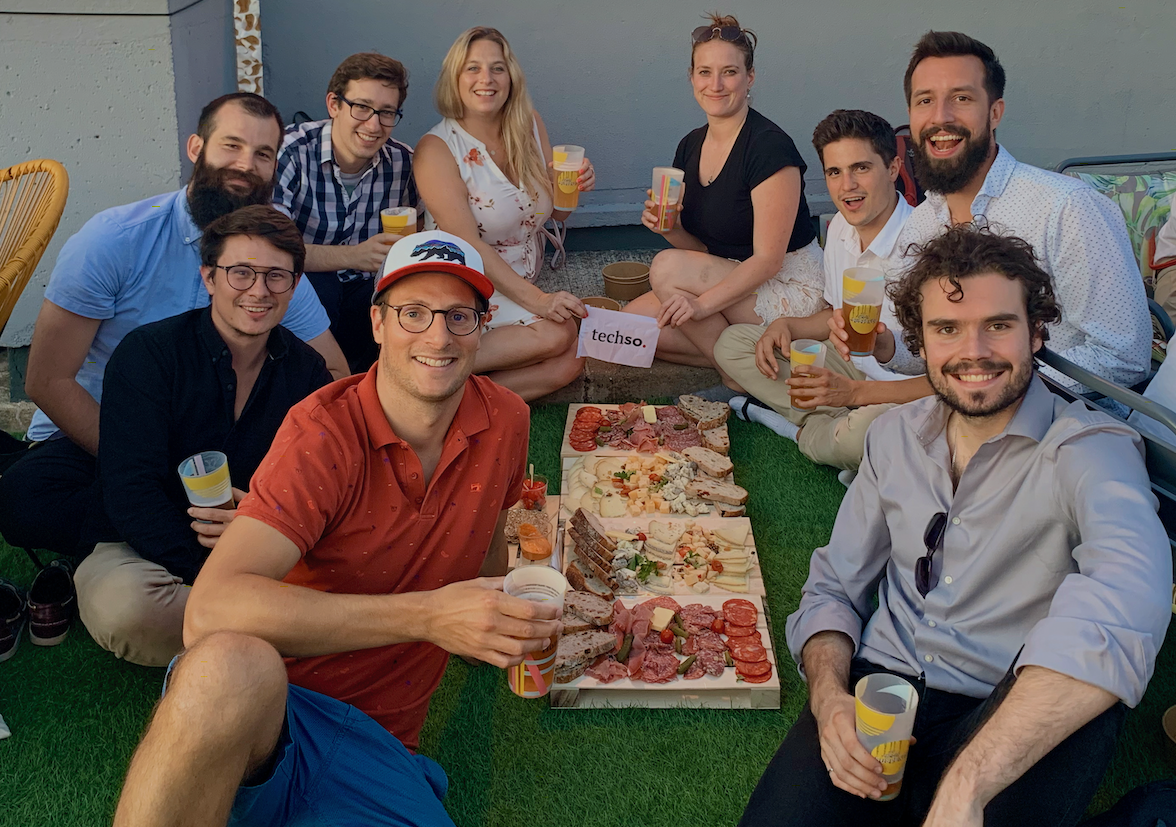 In our section "Portrait of our employees", today we present you Brendan Martin-Kapfer, one of our PLM Consultant Techso. He joined us 2.5 years ago, and he tells us about his career with us.
What is your educational and professional background?
Regarding my academic background, I graduated from Polytechnique Montreal in 2016. I followed a course in mechanical engineering with a focus on manufacturing. During my years of study I was able to do several internships: in aeronautics in Montreal, in biomedical engineering in Japan for 8 months and in project management in the pharmaceutical field.
After graduation, I joined a consulting company for two and a half years, doing 3D design on Catia for a Montreal aerospace client.
Then I finally joined Techso in February 2019.
What convinced you to join Techso?
One of the elements that really interested me with Techso is the international side with the possibility of going on missions abroad. The specialization of Techso in PLM with the knowledge and expertise on the new technologies of the market was a real "plus" which allowed me to evolve and train in this direction.
What is your role at Techso?
I am PLM Consultant, so I am available to our customers for all their needs that revolve around PLM topics. My missions can be varied but my goal is to support them, train them, and prepare them in their transformation towards their new PLM tools.
What have been your assignments since you have been at Techso?
As soon as I joined Techso, I was able to leave for a mission in Paris for a customer in the aeronautics sector. I was able to help and support him functionally on the 3DExperience tool for two years. Then I came back to Montreal to give PLM training to groups of students and to train some of my colleagues internally.
What skills have you developed?
On the technical side, I obviously developed new knowledge and skills on recent software and technologies such as 3DExperience, a suite from Dassault Systèmes (Enovia, Delmia, Catia, Exalead…). I also learned a lot about systems engineering, the different fields of industrialization and project management.
Concerning my softskills, I have developed my adaptability and my versatility (various tasks, different industries, continuous training on new technologies…). I was also able to acquire skills in pedagogy, whether to give or receive training.
What was your biggest challenge?
I can name two things that challenged me.
The first one was my arrival at the customer during my first mission: I was the first Techso consultant to work with him. It was a big challenge, I was representing Techso and our collaboration was going to have an impact on the future of our partnership. I did not have a precise idea of my mandate before leaving, but everything finally went well. I had the support of my colleagues and we now have several Techso consultants working with our client.
The second and more recent challenge was obviously to deal with the pandemic by rethinking the way we work and adapting to telecommuting. The first few weeks required a lot of adaptation so that we could continue to collaborate effectively on the project.
How are/have been your missions on the road?
I can say that I am lucky for this first expatriate experience because I have dual French-Canadian nationality. I have family in France so I was able to visit them, and I had the advantage of knowing the country for having spent many of my summers there when I was younger.
I was also lucky enough to see several new Techso's arrive in Paris, so we were able to do a lot of activities together. I have very good memories!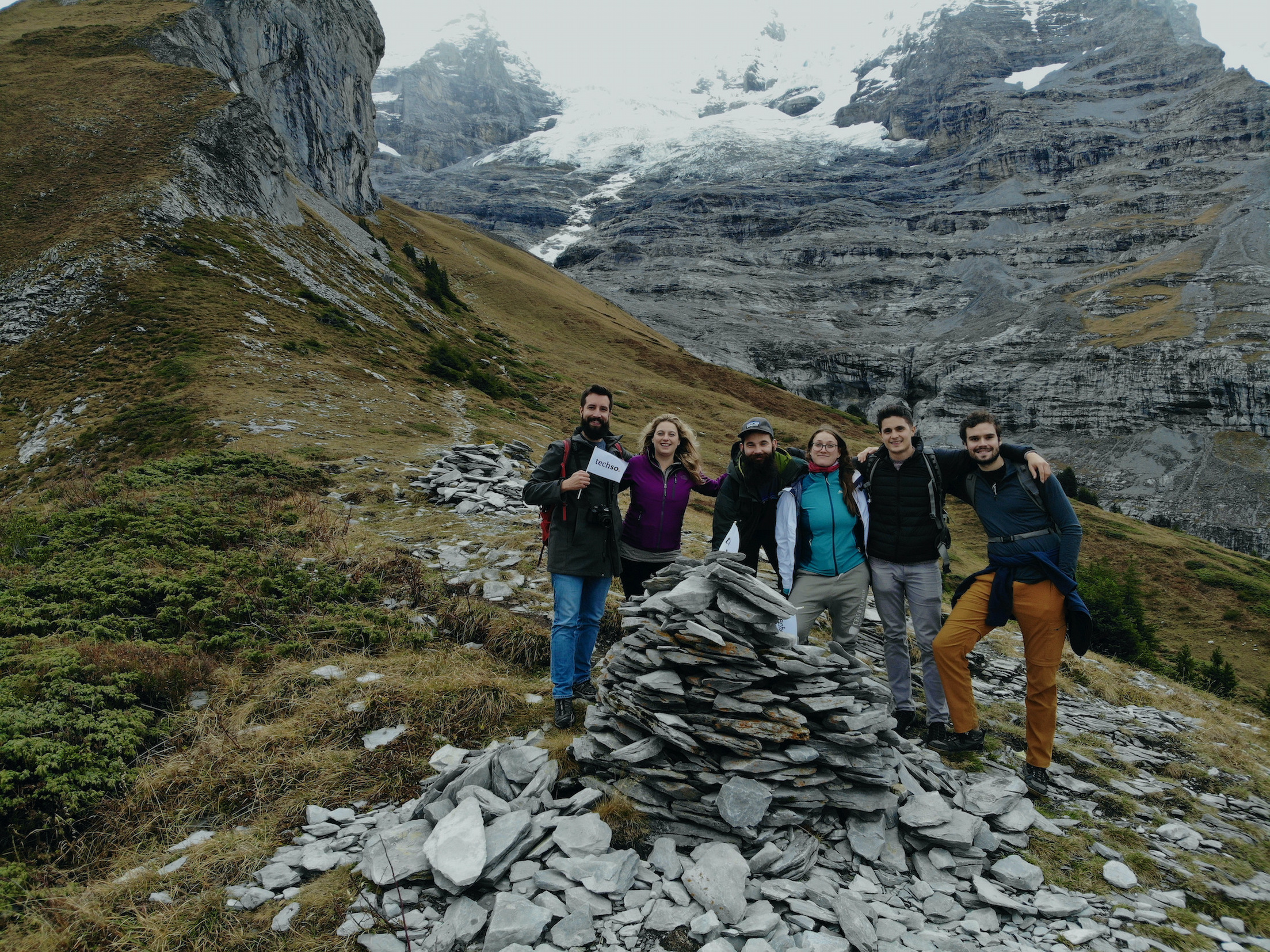 What was the most exotic when you arrived in Montreal?
I was not really disoriented because I already knew France very well. On the other hand, what I found unsettling was the approach and the process to join Techso. At the time of my first exchanges, there was no mission for me but we kept in touch for several months before finding me a mission. Then, everything followed and 15 days later, I took the plane to Paris to begin the adventure! I appreciated the human approach, once the right opportunity was found, it was all a question of timing.
What did you miss?
What I missed the most was obviously my loved ones.
What do you want Techso to do next?
I don't expect anything in particular except to continue to have new beautiful missions and that the atmosphere remains unchanged! I really appreciate the Techso state of mind, its agility "start-up" style and its proximity with its consultants.
Bonus question: a funny anecdote from Techso.
So I really have several, I had the opportunity to share a lot of good moments with my colleagues and had a lot of fun with them.
For example I remember when we tried to write "Techso" with kayaks and take a picture of it with a drone.
I also remember helping new colleagues who had just arrived, to go buy and assemble Ikea furniture until late at night with a beer. I also remember my first 5@7 Techso meeting some of the consultants I ended up spending a lot of time with later… There are many stories to tell and many more to come! 🙂